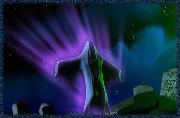 REAL RAGE OF MAGES WEB SITE

My ICQ nuber is : 21395478
CREDITS 20.10.1998
INFO
HELP Hi again, Today i have upgraded the IP Servers page.
CHAT ROOM And there is a some maps in the Maps page.
IP SERVERS I'm still working on translating the map editor help file.
GUILDS i have updated the info pages features section too.
DOWNLOAD Do not forget to press RELOAD ( Refresh ).
CHEATS
RoM MAPS Ps. My page is best viewed in Netscape and 800x600.
SCREEN SHOTS Bye...
HINTS AND TIPS
HALL OF FAME
ONLINE SHOP
SPONSORS
MESSAGES PLACE
MAILING LIST
LINKS



Back to main page...